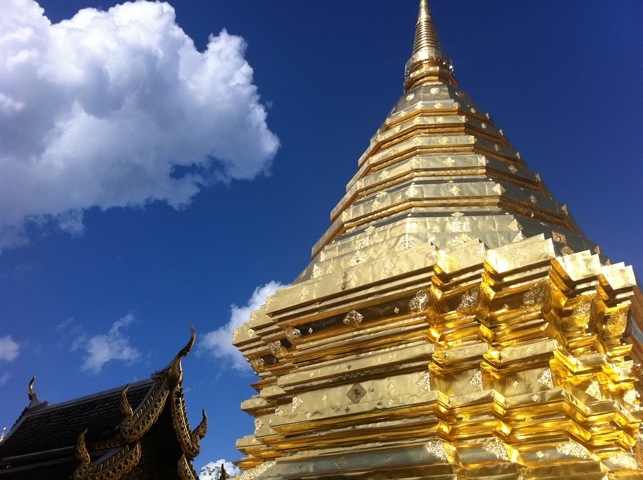 187. Even in the heavenly pleasures, there is no lasting satisfaction. The wise one who is fully awakened delights only in the destruction of all desires.
212. From pleasure comes grief, from pleasure comes fear; he who is free from pleasure knows neither grief nor fear.
8. He who lives without looking for pleasures, his senses well controlled, moderate in his food, faithful and strong, him Mara will certainly not overthrow, any more than the wind throws down a rocky mountain.
83. Good people walk on whatever befall, the good do not prattle, longing for pleasure; whether touched by happiness or sorrow wise people never appear elated or depressed.
87, 88. A wise man should leave the dark state (of ordinary life), and follow the bright state (of the Bhikshu). After going from his home to a homeless state, he should in his retirement look for enjoyment where there seemed to be no enjoyment. Leaving all pleasures behind, and calling nothing his own, the wise man should purge himself from all the troubles of the mind.
99. Forests are delightful; where the world finds no delight, there the passionless will find delight, for they look not for pleasures.
290. If by leaving a small pleasure one sees a great pleasure, let a wise man leave the small pleasure, and look to the great.
355. Pleasures destroy the foolish, if they look not for the other shore; the foolish by his thirst for pleasures destroys himself, as if he were his own enemy.
401. Him I call indeed a Brahmana who does not cling to pleasures, like water on a lotus leaf, like a mustard seed on the point of a needle.
418. Him I call indeed a Brahmana who has left what gives pleasure and what gives pain, who is cold, and free from all germs (of renewed life), the hero who has conquered all the worlds.
~
From : The Dhammapada
Translator :  F. Max Muller